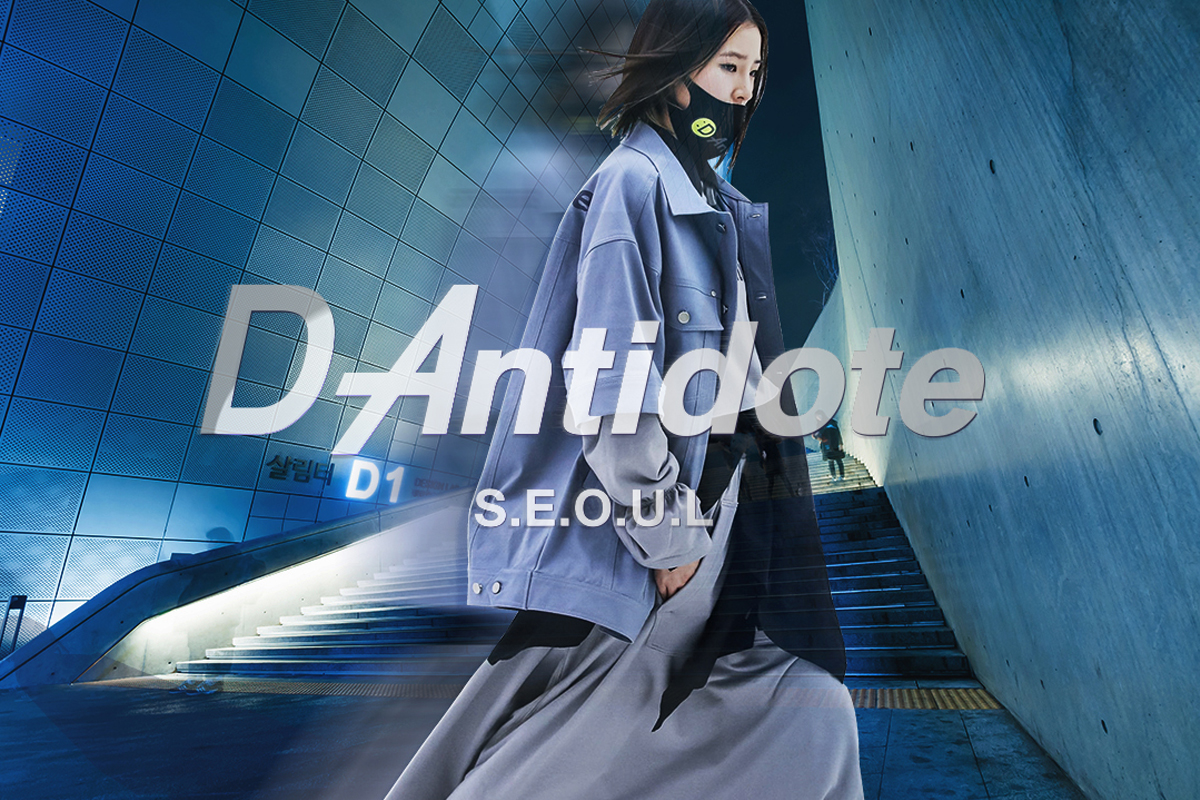 D-Antidote is a designer brand based in Seoul, that pursues the cutting edge street fashion style, following the 'cross-over' concept and witty design approach by its unique design world view, named 'Aesthetica', in where different values of the past, present and future are intersected and re-edited by its combining contemporary tailoring with sporty & casual designs in a genderless mood.
As the brand's English meaning itself, it aims to be a solution that can detoxify people addicted to superficial fashion trends, consumed instantly and upgrade the fashion taste of consumers who pursue 'hip & cool' styles.
Encouraged by the high level of interests among many stakeholders, including celebrities, press, buyers, and eye-catching collaborations with global sports fashion brands (such as FILA, Skechers, and etc), it expanded its awareness & ranges rapidly in international fashion market.
Moreover, it was honored of inclusion in 'Seoul's 10 Soul'(Best 10 designer brands) in Seoul Fashion Week for 4 years in a row (from 2017 to 2020, while it has been attending SFW before Covid), and its collection was recognized as one of representative 'must-see' collection by tones of international buyers & press in SFW. After a little hiatus, the brand is back on the market, waiting for your interests and attention to resume its activities.